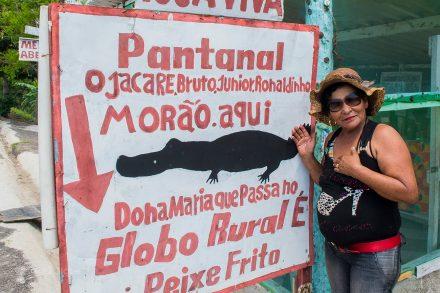 Eurides Fátima de Barros was born in the interior of the Miranda region. 38 years ago, he settled in a small business on the side of BR262 that crosses the Pantanal and gained an affinity with the alligators that lived on his doorstep. Disgusted that once upon a time the creatures were being slaughtered there, she began to take care of them. Now known as Maria dos Jacarés, she named each of the animals after a soccer player or coach. It also makes sure they recognize your calls.
Look-alikes, Actors and Extras
They are the protagonists of events or are street entrepreneurs. They embody unavoidable characters, represent social classes or epochs. Even miles from Hollywood, without them, the world would be more dull.