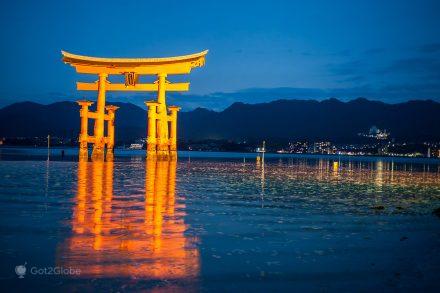 Visitors to the Tori of Itsukushima admire one of the three most revered scenery in Japan. On the island of Miyajima, Japanese religiosity blends with Nature and is renewed with the flow of the Seto Inland Sea.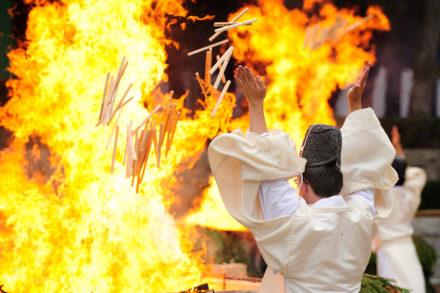 During the Shinto celebration of Ohitaki, prayers inscribed on tablets by the Japanese faithful are gathered at the Fushimi temple. There, while being consumed by huge bonfires, her belief is renewed.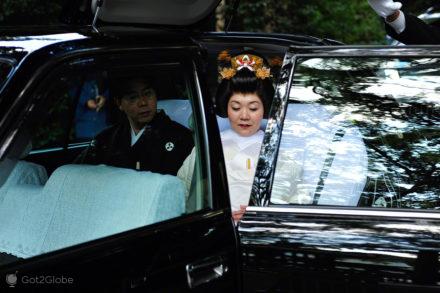 Tokyo's Meiji Temple was erected to honor the deified spirits of one of the most influential couples in Japanese history. Over time, it specialized in celebrating traditional weddings.