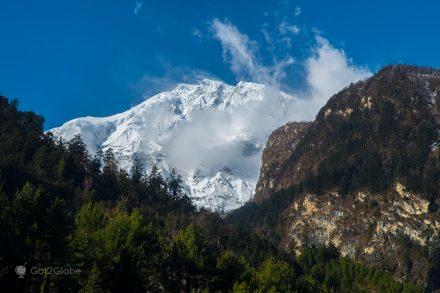 We woke up in Chame, still below 3000m. There we saw, for the first time, the snowy and highest peaks of the Himalayas. From there, we set off for another walk along the Annapurna Circuit through the foothills and slopes of the great mountain range. towards
Upper Banana
.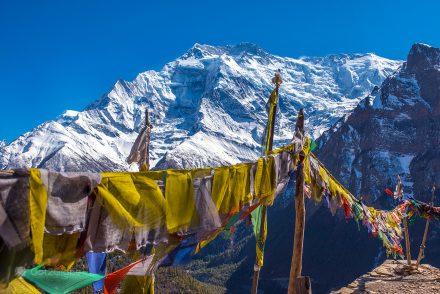 Unbeknownst to us, we are faced with an ascent that leads us to despair. We pulled our strength as far as possible and reached Ghyaru where we felt closer than ever to the Annapurnas. The rest of the way to Ngawal felt like a kind of extension of the reward.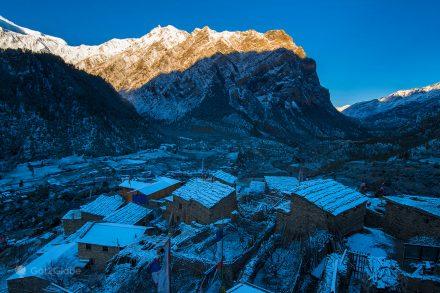 At the first glimmers of light, the sight of the white mantle that had covered the village during the night dazzles us. With one of the toughest walks on the Annapurna Circuit ahead of us, we postponed the match as much as possible. Annoyed, we left Upper Pisang towards
Escort
when the last snow faded.